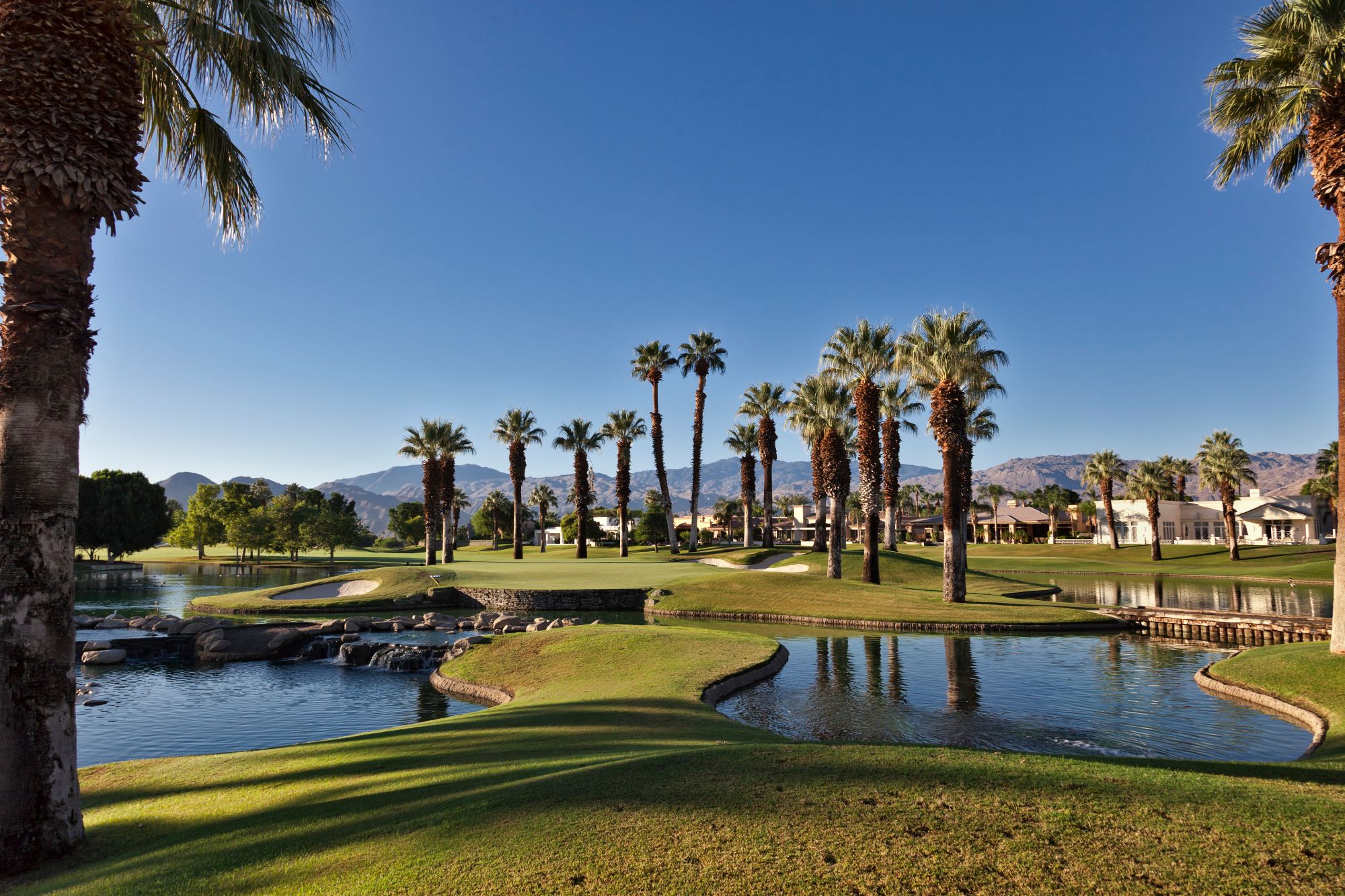 Sprawling and well-maintained greens, a vibrant social community, and mild climes readily come to mind when the topic turns to golf communities. Despite the sport-specific community name, both golfers and non-golfers can readily find value in living on a golf course.
Golf courses in Palm Springs, CA and in the rest of the Greater Palm Springs area boast great advantages for you and your family, particularly because of their ideal location and premium clientele.
Want to know the fine points of why living on a golf course is such a great idea? Here are some perks of life inside this green community.
Breathtaking views
Located in a desert valley and surrounded by mountains, Palm Springs is a city of visual drama. The area's diversity and dynamism become additional highlights in a golf community.
The placid waters near a driving range allow you a tranquil meditation break from your daily routine. It's also too easy to admire the vastness of nature as the low, undulating greens morph into dusty brown mountains and clear sky on the horizon.
Awe-inspiring nature becomes a familiar neighbor in a golf community.
Guaranteed access to great amenities
Owning any kind of residential property on a golf course gives you access to state-of-the-art facilities that may or may not be necessarily golf-related. Community clubhouses serve as a center for a variety of activities and are especially cherished by those who don't dream about 18-hole championship courses.
At the clubhouse, your day can start by doing laps in the pool, then it can transition to relaxing at the spa or sauna, and end with lively conversation among friends at the restaurant, bar, or lounge.
High security and living standard
When you live on a golf course, your home gets security by association. Whether you pay extra dues for the upkeep or not, most golf communities invest significantly in security. Gates, guards, and surveillance cameras work in unison to discourage crime, deal with safety issues quickly, and secure your home.
Because these are often located in prime real estate areas, golf communities typically have hassle-free access to major health facilities and entertainment centers, existing on-site perks aside.
Golf 'til you drop
Of course, the biggest perk of living on a golf course is being able to golf frequently and for long stretches at a time. If you're an avid golfer, there's no better way to maximize your time or to hone your skills.
On top of this ready access, living in the community entitles you to discounted golf rates or (depending on the golf course) full membership status. If your community partners with nearby golf courses, you may even qualify for discounts in those areas—a convenient way to never get bored as you putt away.
For more perks of living in a golf community, simply click here. Then when you're ready to look for a home in one of the picturesque golf courses in Greater Palm Springs, particularly in La Quinta, Palm Desert, and Indian Wells, contact our California Lifestyle Realty team at 760.989.4631 or drop us a note here. Our many years of experience in handling golf community properties have helped clients find the right property and golf community for their lifestyle.