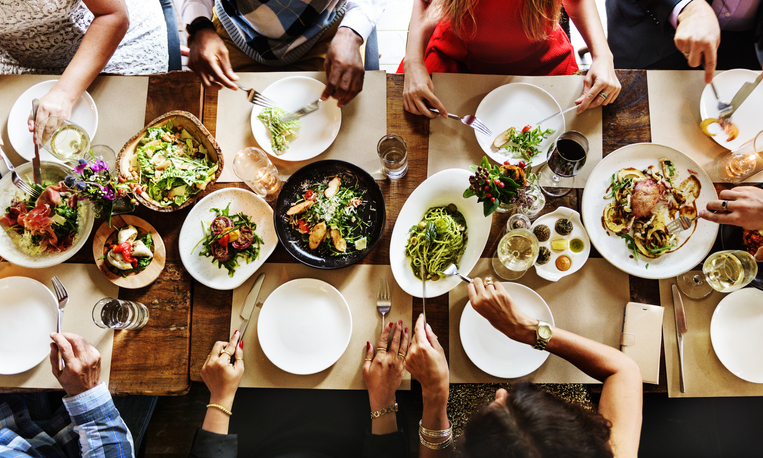 If you're looking for great food, you'll find it right here in La Quinta. Here's a list of the top 5 restaurants in La Quinta, according to Yelp:
Heirloom Craft Kitchen
49990 Jefferson Boulevard, Indio, CA

This casual dining establishment serves creative dishes perfectly paired with mixed drinks, sparkling wines, and draft beers. Their regular menu features soups, salads, small plates, sandwiches, and a variety of signature dishes all made fresh and from scratch.

Alongside their menu, Heirloom Craft Kitchen has daily blackboard specials that feature their burger of the week. They also have weekend brunch specials and a vegan menu. Check out their craft beer and wine program to taste drinks from hip new winemakers and breweries.

All of Heirloom Craft Kitchen's meals are made with locally sourced and organic produce. Every dish here is a culinary delight with emphasis on quality, flavor, and the sustainability of the ingredients.

Cork & Fork

47875 Caleo Bay Drive, La Quinta, CA

Taste the award-winning signature cuisine of executive chef and owner Andie Hubka at Cork & Fork. This unique wine bar and kitchen is famous for its extensive array of small plates and tapas.

Cork & Fork also has a great wine list that makes the perfect match for their dishes. Try their craft beers and homemade cocktail infusions to complement your meal. The restaurant encourages diners to "mix, match, and mingle" to really get the most out of their dining experience.

Chapelli's Italian Restaurant

50949 Washington Street #1A, La Quinta, CA

Chapelli's Italian Restaurant is an old-school eatery that's been a neighborhood favorite for more than 18 years. It is the perfect place for a quiet night out with friends, complete with good food and wine.

This restaurant prides itself in its impeccable service and authentic classic Italian dishes. Here you'll find all your Italian favorites like spaghetti and meatballs, vegetable ravioli, spicy chicken penne, and more.

Solano's Bistro

78075 Main Street, La Quinta, CA

Go to Solano's Bistro for a dining experience like no other. Their menu features an array of dishes that incorporates the bright and bold flavors of Baja and the freshest ingredients of the Pacific Northwest. Solano's Bistro also has a wine list to perfectly complement each meal.

Chef Paco Solano picked up the best culinary ideas from all over the world and brought these to cuisine he cooks up in the Coachella Valley. His dishes are made with the freshest, locally grown ingredients, and organic produce, as well as quality meats.

Solano's Bistro has brunch and lunch options, as well as a bar that offers cocktails, beers, and wines. They also serve seasonal dishes like pomegranate sea scallops and prawn made with olive oil, shallots and a pomegranate butter sauce.

Enzo's Bistro Bar

78121 Avenida La Fonda, La Quinta, CA

If you're looking for the perfect date night restaurant, Enzo's Bistro Bar is the place to be. It is an elegant and authentic Italian restaurant that serves delicious cuisine as only true-blue Italians make it. They also have a nice selection of meats and an extensive wine list. Enjoy their delicious pizza, pasta, and steaks at their beautiful outdoor dining area and cocktail patio.
If you want to learn more about La Quinta, CA and your real estate options in the Greater Palm Spring area, give us at California Lifestyle Realty a call at 760-564-1200. You can also send us an email at info(at)califestylerealty(dotted)com.