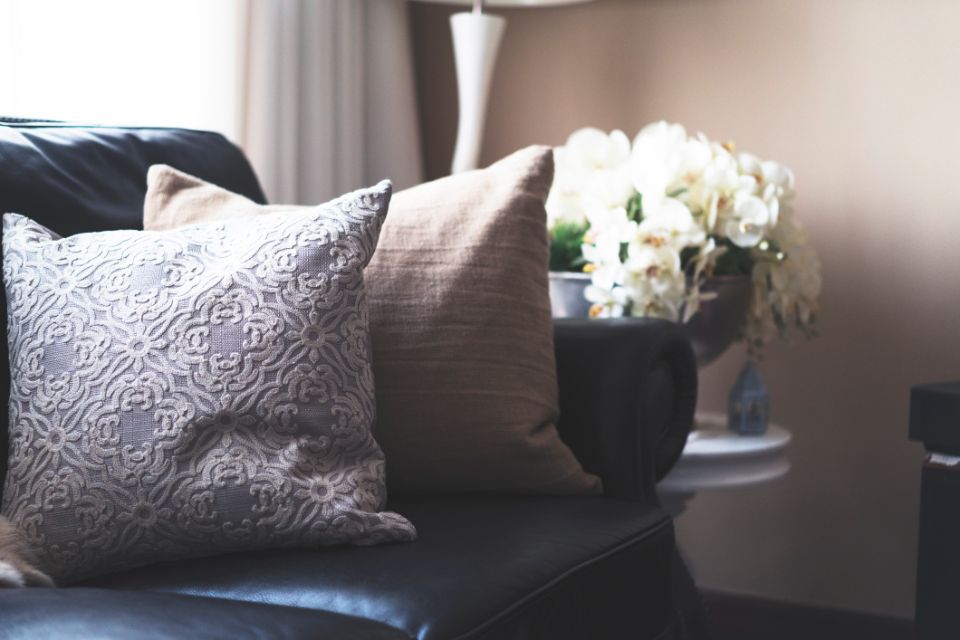 The stay-at-home directives that defined much of our life in 2020 has made everyone redefine the place we live in – and why we need to give more thought to home design.
Going into 2021, experts predict trends will be about making homes more inviting, with furniture and pieces that evoke feelings of coziness and warmth. "Homebody" aesthetics like "shabby chic," "granny chic," and "cottagecore" have been making the rounds in social media and real estate showrooms.
Want to add a touch of comfort to your own home? Here's what you need to keep in mind:
Natural Textures
Texture always adds depth and interest to a room. Try to layer different textures in similar colors using cushions and blankets. You can add a little flair by using plant prints and personal accessories.
A feature wall never fails to add style to a room. In 2021, shiplap wall paneling is set to become a big trend because of its boho and rustic vibe. Symbolizing health, happiness, and nature, adding green to your home can also brighten moods and calm nerves.
Soft and Comfy Pieces
While sleek and modern has been the mainstream trend pre-pandemic, 2020 made us realize that it doesn't do much to evoke the comfort and "homey" ambience we needed.
Houses will still retain a modern look, but homeowners are now looking for softer lines, comfier furniture, and layers and textures that give off a warm vibe.
Stylish Home Offices
Remote work has changed the workplace landscape forever. People who suddenly found themselves working from home at the height of the pandemic understand the struggle of trying to keep focused and productive in a space that used to only be for rest and comfort.
Homeowners are now investing in a separate area that can function as a home office. It should be comfortable enough to make us feel relaxed – since working from home should give you that perk at least – but should also have an ergonomic design that can help you retain the same level of productivity you had in your company office. Add a professional looking feature wall to serve as your backdrop for video meetings.
Outdoor Living Areas
With social distancing protocols relaxing, more people have been trying to make up for missed social interactions while taking proper precautions. Since the risk of transmission is considerably lower outdoors and in well-ventilated areas, homeowners are now looking for larger and comfier outdoor living spaces in 2021.
Outdoor home features such as winter balconies, patios, pools, and gardens have been big trends even before the pandemic, but homeowners are now looking to make it nicer to hang out in by adding outdoor sofas, cushions and throws, fairy lights, and a firepit.
Fill Spaces with Natural Light
Being shut inside for the better part of the year has taken its toll on all of us, mentally and physically. And the lack of natural light plays a huge role in it. If you are thinking of renovating your home, invest in glass doors, skylights, and a lot of windows in parts that you usually stay in, such as the living room, kitchen, or home office.
Natural light is the most powerful mood-maker in a home. It can make your space feel bigger and cleaner, and is known to help keep you focused, productive, and stress-free.
Are you looking for a home that is up to date with current trends and lifestyles? Contact California Lifestyle Realty specializes in homes for sale in enchanting desert communities like La Quinta. Give us a call today at 760.989.4631 or shoot us a message.