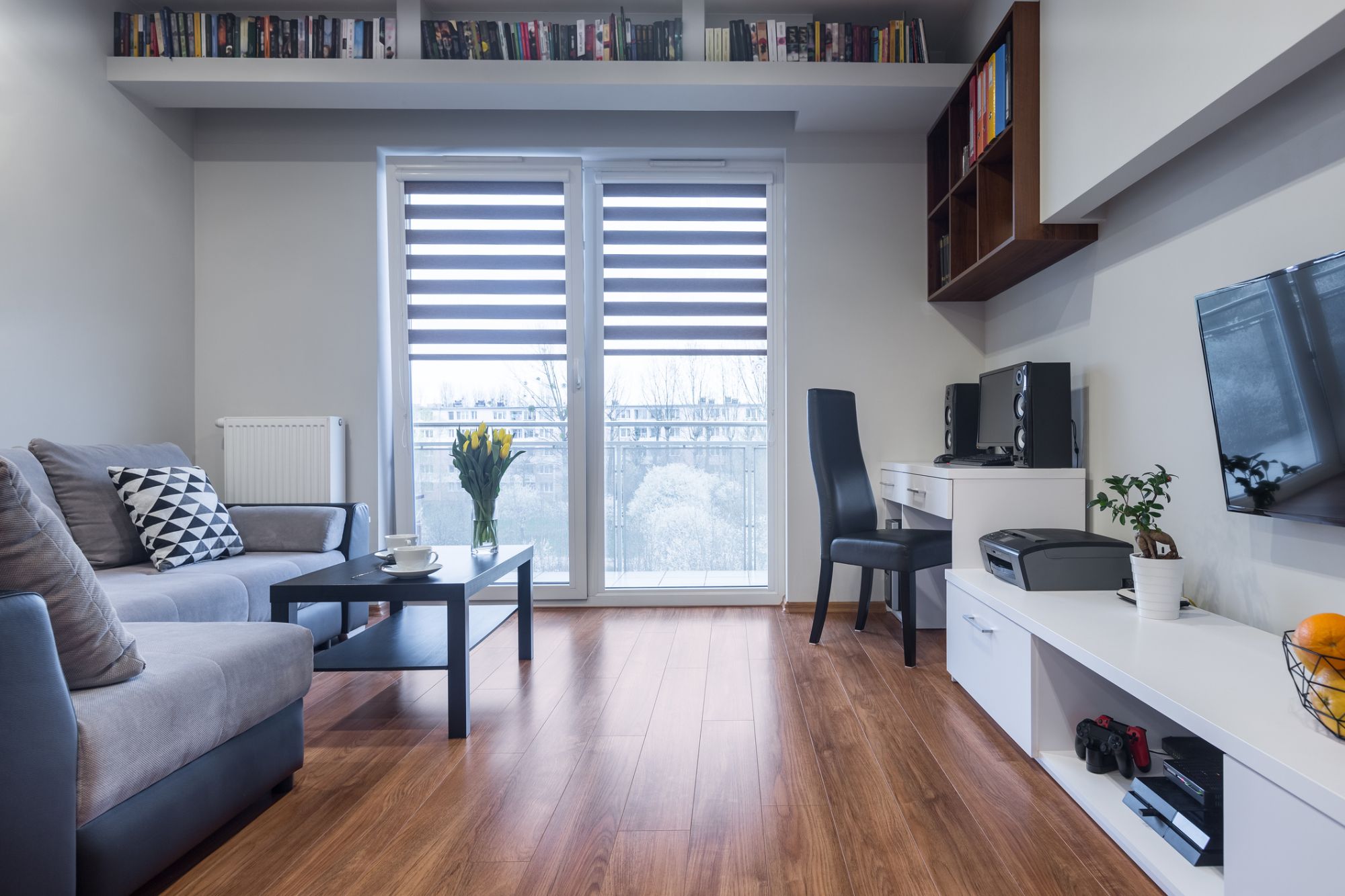 One of the most popular types of real estate in big cities are condos. They tend to be less expensive than other types of property, and are usually located right at the heart of the action. Although condos can help to facilitate an excellent lifestyle, they can often require imaginative solutions for space. Making the most of your space is something that all owners should strive to do. Luckily, it isn't expensive or difficult to make the most of small condo spaces. Have a look at these innovative design elements for some fantastic inspiration.
Open Plan Living Concept
One trend that isn't going away anytime time soon is the open plan concept. Connecting the kitchen to the main living space opens up a condo, and allows you to make better use of the space. It results in a more relaxed space that feels warmer and more approachable.
Additionally, you can add some seating to the kitchen as a way of entertaining guests. An open plan concept allows you to implement a cozy feel throughout a condo, and it leaves you space to incorporate other design elements. When arranging your furniture, it is important to consider your lifestyle in order to make functional changes. Aim to create natural dividers between the living room and kitchen space.
Functional Office Space
Another amazing design element to consider is an office space. Now, you may think that an office would take up space, but there are ways to create an aesthetic and functional office even with limited room. A simple desk and office chair is all it takes for an office space to be integrated into the living room. Adding some plant life and lighting can help to create the perfect atmosphere to be productive, even when space may be at a premium.
Accessorize
One of the best ways to make the most out of small spaces is through accessorizing. The little details can make all the difference to all of the rooms in a condo. Side tables, lamps, and pendants can be the perfect additions. We recommend matching these with the tone of the room to make it feel more spacious and inviting. A few artisan pieces can help breathe new life into a condo.
Multi-Functional Pieces
Making the most out of smaller spaces requires you to invest in pieces that can serve multiple purposes. One aspect to look into is vertical space. You may not have even noticed how much space you have up there, but it can be used for shelving and for hanging.
These smart solutions will help you make the most out of your condo spaces. We believe that it is always important to combine form and functionality to make the most out of your living space. If you are interested in moving to a modern condo that suits your requirements, there are many fantastic Palm Desert condos for sale that are available. California Lifestyle Realty can help you secure your ideal condo. Contact us and send us a message here.