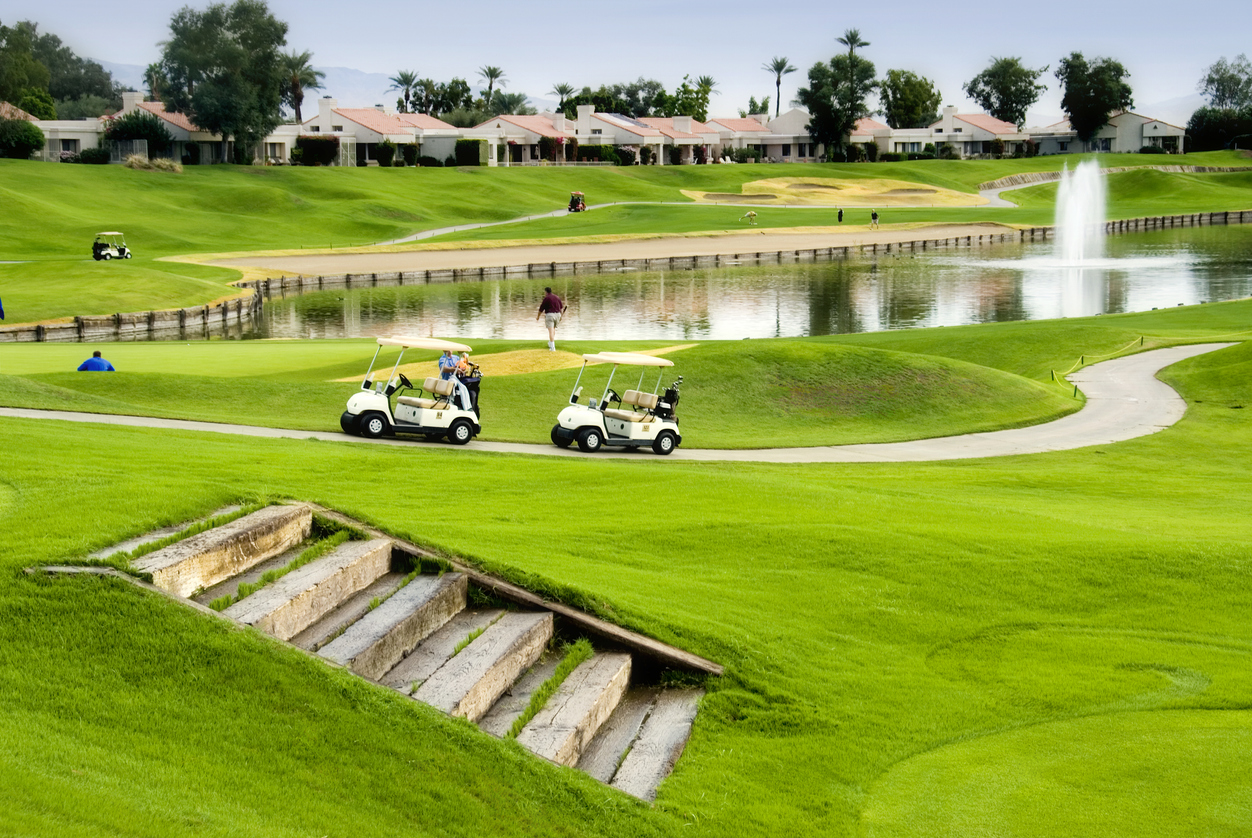 Who says that golf is a laidback sport? Truth be told, it can be an exciting one. Where else can you feel the natural high of getting that perfect swing?
True lovers of the sport take golf to heart, honing their skills every day and enjoying the many thrills that it offers. Moreover, they get to enjoy scenic vistas that only golf courses can offer, as well as get a healthy, winning tan while at it.
This January, golfing aficionados will be coming in droves to the majestic fairways of La Quinta as it once again becomes the venue for the prestigious La Quinta's Desert Classic Golf Tournament. This is one golfing event that shouldn't be missed by all fans of the sport, whether they're just starting out or are veterans of the game.
About La Quinta's Desert Classic Golf Tournament
The Desert Classic Golf Tournament in La Quinta has gone through many name changes, including CareerBuilder Challenge, Palm Springs Golf Classic, and the Bob Hope Desert Classic. This tournament is actually part of the PGA Tour's early season West Coast Swing where both professional golfing celebrities and amateur golfers are usually in attendance. As one of the few tournaments with five rounds of competition instead of the standard four, it offers a special challenge that is sure to test their skills.
Bob Hope's eternal legacy
The tournament was named after and hosted by legendary comedian/avid golfer Bob Hope in 1965. When he passed away in 2003, the tournament carried on under the name, the Bob Hope Desert Classic. Hope's name was dropped from the event title in 2012, but the winner's trophy continues to be named after him. That same year, the tournament's grueling five rounds were reduced to the standard four.
Losing a major sponsor, gaining a new one
The tournament became known as the CareerBuilder Challenge from 2016 to 2018. It reverted to its original name—The Desert Classic—after the title sponsor did not renew its contract with the annual golfing event. The 61st Desert Classic, to be held from January 15 to 19, will be referred to simply as The American Express.
Past winners and memorable moments
Some of the tournament's champions include golf luminaries such as Arnold Palmer, Jack Nicklaus, and Bob Rosburg. Scoring record holders include Adam Long (72 holes: 262), Joe Durant (90 holes:324) and David Duval (18 holes:59).
Many of golf's most memorable moments happened at the event. These include Bob Rosburg beating Lanny Wadkins by one shot in 1972, Johnny Miller shooting a 63 in the final round to defend his title in 1976, and expectant first-time father Ed Flori rolling in a 35-foot birdie in a sudden-death playoff on the second hole in 1982.
The golf courses
Traditionally, the Desert Classic employs multiple golf courses for each tournament, with golfers rotating daily among four courses in most of the years past. However, the event reduced the rotation to three courses as of 2012. These are PGA West Stadium Course, PGA West Nicklaus Tournament Course, and La Quinta Country Club, all of which are La Quinta golf course locations. A handful of Coachella Valley courses were included in the rotation in the past, such as Indian Wells Country Club and Bermuda Dunes Country Club.
Experience La Quinta's Desert Classic Golf Tournament first-hand year in, year out by buying La Quinta real estate. Let our knowledgeable Realtors at California Lifestyle Realty help you out. Contact us today at 760.564.1200 or info(at)califestylerealty(dotted)com.