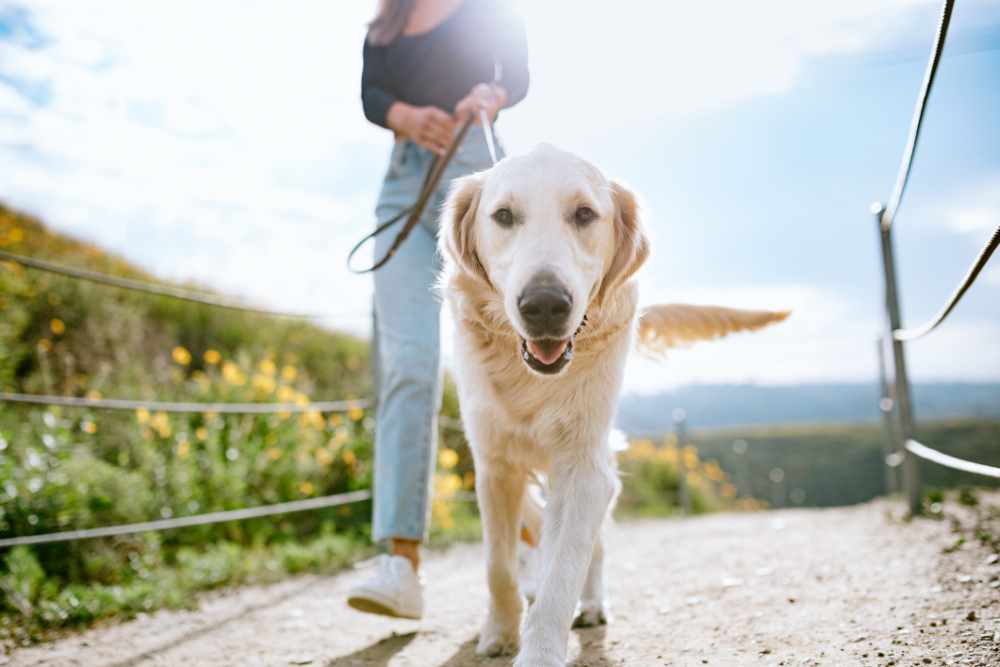 Everyone can get in on the indoor and outdoor fun!
La Quinta's great outdoors feels like it's begging you to explore it. With an average of 348 days of sunshine annually, the place is just perfect for grand adventures and making unforgettable memories – and there are plenty of opportunities for you to make that happen.
Being situated in the Coachella Valley, La Quinta lies close to the heart of the world-famous arts and music festival, as well as countless natural wonders. The area is brimming with things to do and locations to visit all year round.
Simply put, La Quinta is simply a spectacular place to be enjoyed for you and your family – and that includes your adorable doggos.
For many of us, dogs have become part of the family. As the years go by, more and more places are acknowledging this fact and are making sure that our furbabies don't get left out of the fun.
Fortunately, La Quinta has an excellent selection of places for you and your pet(s) to visit and create memorable experiences in.
La Quinta Is a Great Place to Hike with Your Dogs
If you and your dogs enjoy nature and hiking, La Quinta has a great number of locations that will surely make hearts thump and tails wag.
The most popular destination is the Joshua Tree National Park. Sprawling over where the Mojave and Colorado deserts meet, you can discover spectacular vistas and enjoy the splendid landscape with your buddy. Remember that not all trails are open to dogs. But with 800,000 acres to explore, that really isn't a problem; you're bound to find places where you and your dog can go on a trek. Just make sure to keep your dog on a leash, especially when you're near picnic areas and campgrounds.
There's also the 4.8-mile long Bear Creek Trail or the 1.7-mile Mission Creek Preserve trail for a more moderately challenging hike. For the truly adventurous, you and your dog might want to try exploring parts of the Pacific Crest Trail, a demanding 2,600-mile trek that stretches from Mexico to Canada.
If you're looking for something less strenuous, check out Lake Cahuilla Recreation Area, a 710-acre park featuring breathtaking mountain views and sprawling lawns.
La Quinta Has Pet-Friendly Eateries
All that hiking will surely work up an appetite and the good thing is that La Quinta has quite a number of pet-friendly dining places.
You can relax and unwind and enjoy your favorite brew at Coffee and Koffi. There's also El Mirasol and Sherman's Deli if you need more than a cup of joe to lift your spirits. Of course, you can always just pack a picnic and take in the full beauty of the Valley. Simply take a short drive down Palms Highway (Hwy 74) and marvel at the grandeur of the Coachella Valley and the Salton at its scenic overlook.
La Quinta Has Dog Parks, Pet Sitters, and Furbaby-Friendly Airbnbs
La Quinta is also home to the following dog parks, where your furry friend can say hello to fellow dogs.
The city is making an effort to accommodate people and their pets, and it shows in its catalog of businesses, from groomers to pet-friendly restaurants and hotels to pet sitters who can look after your buddy in case you'll be going somewhere you won't be able to bring them along. You may even find Airbnbs that include art activities that you can do with your dog among their offerings.
With the city's array of attractions – both indoor and outdoor – that welcome pets, there's simply no shortage of things to do and places for you and your dog to check out in La Quinta, CA.
If you're looking for a home with nearby pet-friendly amenities, contact California Lifestyle Realty. We specialize in homes for sale in an exceptional array of communities in La Quinta and Greater Palm Springs. Give us a call today at 760.989.4631 or send us a message here.