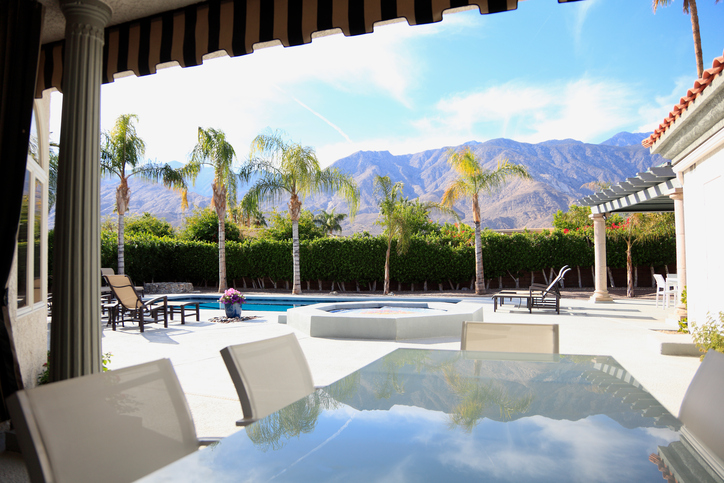 If you want a home in a stellar location, with the top-of-the-line features such as unique architecture, beautiful landscaping, hotel-level amenities, and state-of-the-art appliances, you've come to the right place.
We at California Lifestyle Realty will assist you through the process of buying a luxury home to make sure you get the most out of your investment.
Here are some tips to get you started.
Visit the propertyDon't rely on images and videos alone – especially if you intend to live in the property yourself. Most large homes cannot be fully appreciated if you only see them online as the scale is something you can only experience yourself.

Furthermore, location is a massive factor in determining a property's value. Seeing the neighborhood and the surrounding community will give you a better assessment of the value of your investment.
Find a good real estate agentA real estate agent who knows the market of your preferred community and the property values of the area will steer you to the best listed properties in your preferred price range.

Most luxury homes are actually unlisted to protect the privacy of the seller. An experienced real estate professional who lives and works in the area you're eyeing will have the network to access unlisted properties. Rely on their connections and insider knowledge. Check up on the credentials and testimonials of local real estate agents to see how well they know the luxury property market in their area.

At California Lifestyle Realty, our real estate agents are trusted authorities in the La Quinta and Greater Palm Springs market. We have extensive knowledge through years of experience dealing in luxury California desert resort properties. We can answer all your questions and point you in the right direction, whether it's about comparable homes, best golfing communities, or your preferred amenities such as tennis courts, country clubs, and the like. Contact us today at 760.564.1200 or email info(at)califestylerealty(dotted)com so we find the perfect luxury home for you.
Get title insuranceBefore finalizing the sale, make sure you have title insurance as it will protect you and your lender from any issues arising from the title of the property. These include liens, encumbrances, or defects such as document forgery, unreleased mortgages, clerical errors, undisclosed heirs, wills or judgments against the seller, and so on.
Don't neglect home inspectionMost luxury homes will have features and amenities that regular home inspectors may not be familiar with. These include high-tech smart features and security systems; unique materials for exteriors, flooring, and countertops; or high-end amenities such as gyms, indoor hot tubs, and home theaters. Look for a home inspector that specializes in luxury properties. Aside from checking for pests and mold, these inspectors may also look into spas and water features, elevators, wine room refrigeration systems, custom finishes, and the like.
Don't rush into the purchase of a luxury home. Armed with the right tools and guidance, you can choose a luxury home that suits your wants and needs, as well as being a good investment.
If you're ready to begin your search for your luxury dream home in La Quinta, Palm Desert, Indian Wells, CA or other surrounding communities, call California Lifestyle Realty at 760.564.1200. You can also send us an email at info(at)califestylerealty(dotted)com.