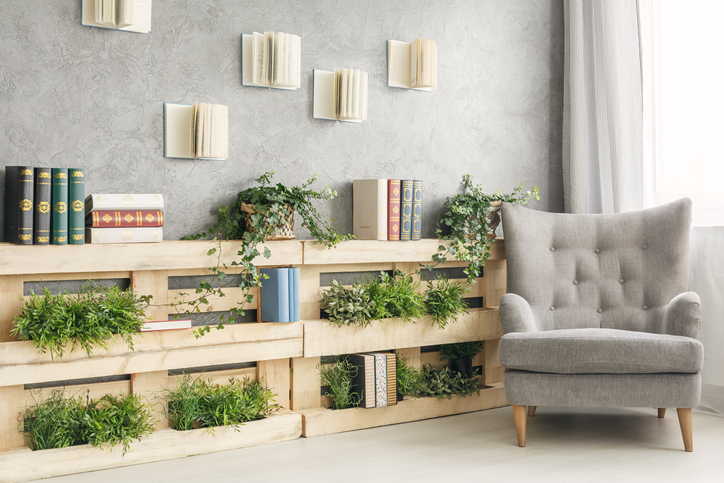 There's simply no truth to the myth that you need to spend a lot just to prettify your living space. With the right tools, some ingenuity, and a lot of imagination, you can actually upgrade your home's look without breaking the bank.
Give your home a great makeover with these affordable DIY tips:
Make old cabinets new again
Old cabinets can make a kitchen look drab. Then again, you don't have to replace them just to transform this space. If these are still in good shape, refacing or repainting them can do wonders. Be sure to also change all the handles with shiny new ones. Depending on the number of cabinets in your kitchen, this can be a time-consuming project. Patience, however, pays off big time.
Update doorknobs and handles
You can actually tell a house's age by how worn its doorknobs and cabinet and furniture handles are. Updating these pieces will be an easy DIY project. They have the ability to make inexpensive articles look pricey. They can even provide the cohesion among mismatched home fixtures or décor for a more harmoniouslook.
Freshen up caulk and grout lines
Caulk and grout get dirty and stained over time, essentially making tiled areas look unsightly and unkempt. An inexpensive and quick way to freshen these up involves simply cleaning and recaulking or regrouting.
Add removable or temporary wallpaper
Wallpaper adds an instant wow factor to any room. Removable or temporary wallpaper is an excellent option for those who struggle with commitment or who simply love changing the look of their home often. This option is also great for those living in a rented space.
Give your garage and front door a makeover
Here's an idea to dramatically improve the exterior of your home and increase its curb appeal – change the colors of your front door and garage door! This project is more affordable and less time-consuming than tackling your home's entire facade. Just be sure to choose a color that complements and unifies your home's exterior color scheme.
Paint your bathtub and sink
If your tub and sink are still working fine but have lost their shine, treat them to a paint job. Specially formulated paint and about eight hours of prep work, painting, and drying will have these bathroom fixtures looking as good as new. This DIY project can tide you over as you save money for a full-on bathroom remodel down the road if you so desire.
Make a feature/accent wall using wooden pallets
A great way to add impact to a room is to choose and highlight a certain focal point. You can do so by using one of the most affordable and abundant materials around – wooden pallets. Costing around $11.25-$12.50 each, wooden pallets give rooms a rustic feel and add character and warmth. You can keep them as-is or paint them to complement the room's dominant colors.
Trim out your windows and doors
In just two hours, you can turn a dull window or entrance into an unexpected yet stylish focal point with simple or decorative wood trim. This project doesn't require special tools or complicated hardware. Just be sure to match the trim with existing cuts around the house for a cohesive look.
Leave it to us at California Lifestyle Realty to give you the best property choices in La Quinta, Palm Desert, or Indian Wells. Tell us what you need by calling us at 760.564.1200 or by sending an email to info@calilifestylerealty.com