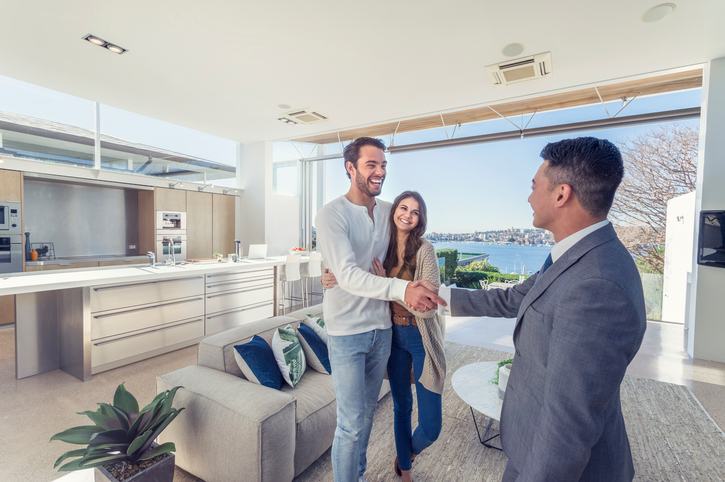 When shopping for real estate, you always want to give yourself the best chance at finding your dream home easily and without too many headaches. However, to accomplish this, you have to find a seasoned luxury real estate professional that fully understands what you are looking for and how to find it. An expert in the luxury market can help you with off-market properties, negotiations, inspections, and so much more. They can walk you through the entire process with ease, but finding the right agent is paramount.
The tips below will help you to locate a luxury real estate agent that will be sure to meet your goals while walking you through the process:
Choose an Agent with Experience
It is important to not only choose an agent with vast luxury real estate experience, but also one with experience in the type of luxury real estate that you are interested in. With this expertise, the agent can make the process more seamless and less stressful. An agent that specializes in golf course property or estates in gated neighborhoods, for example, will have a detailed knowledge of that type of transaction.
Ask Other Professionals
Seek out a professional that is respected and liked within the industry. If others in the industry speak highly of an agent's talents and expertise, then you can rest assured that you have given yourself the best chances at finding your dream home and know you are in good hands. Also, ensure that you will actually be working with the person with the great reputation and expertise, not just someone from their office. Local appraisers, mortgage lenders, home photographers and others involved in the purchase and sale of real estate, are a great place to start when looking for recommendations.
Review Evaluations from Previous Clients
Ensure that you speak to or read testimonials from previous clients of the agent. This will give you a candid and honest idea of how the agent performs from the prospective of people who previously worked with the agent. When reviewing other clients' reviews, keep in mind the context with which they worked with the agent and what specific likes and grievances they had with the agent's performance.
Interview Professionals
Clear communication is key when trying to secure the right luxury real estate property. To really know if your agent can communicate clearly, you have to be willing to conduct interviews. Pick your top three or four agents and interview them before you make your final decision. This will help you decide if personalities and strategies are compatible. If everyone is on board with the plan, the luxury real estate search will be much simpler.
If we can be of any help during your luxury real estate search, give us a call today at 760-564-1200 or send us an email at info(at)califestylerealty(dotted)com! We would be happy to help you find the luxury real estate agent you are looking for with professionalism and industry expertise.