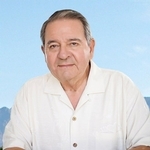 760-600-6006 Direct
spug0408@aol.com
50-200 Avenida Vista Bonita
La Quinta CA , 92253
Receive Email Alerts from Me
A homeowner and resident at PGA West since 1986, Sal and his wife relocated here from Santa Cruz, California where he owned and operated a new car automobile agency. Being in business has been a part of his life for the past 40 years. A senior executive with Volkswagen of America and Auto Dealer, a restaurateur and, in the late 1980s buying and selling homes for profit at PGA West, he developed an interest in real estate.

Subsequently, he started an estate property management business from the ground up. He then turned the reigns of that company over to a managing partner; the company services some 70 properties in top communities including The Reserve, The Vintage, The Hideaway, Tradition Golf Club and PGA West, among others.

Sal is first and foremost a business professional, a self-starter, goal oriented and results driven. Having been in the property management business, and having bought and sold several businesses and properties, he can see things about a property others cannot.

The location of a property, its condition and curb appeal and, most importantly, what it will take to sell it. He knows how to overcome objections from the buyer and how to best present a property to enhance the sale.
CalDRE#: 01885491